Created by Julien Martre in 2013, Boèmia is a French brand of producers committed to very high quality aromatherapy: ethical, subtle and authentic.
With a stubborn desire, courage and passion, Julien then left viticulture behind him and started picking and distilling aromatic and medicinal plants from his homeland: the Corbières audoises.
From 2015, Boèmia began to cultivate species adapted to its terroir and to select exotic species to complete its offer meeting the growing demand of its partners.
In 2019, Boèmia takes its current form of society and continues to work on a daily basis to defend an artisanal and authentic aromatherapy of high therapeutic quality.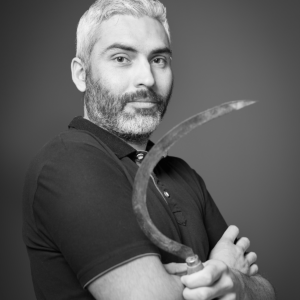 Julien martre
Trained in medicinal plants at IMDERPLAM, Julien takes care of all the production part of Boèmia. Picking, crop maintenance, harvest, distillation, packaging, selection of partners, he takes care of the entire processing chain, from the plant to the consignment.
All his values ​​and his passion for plants are reflected in the olfaction of the essences passed through his hands.
"Whatever you dream of doing, start it. Boldness has genius, power and magic." Goethe
Pierre-Jean Michel
Trained in naturopathy at EURONATURE, Pierre-Jean takes care of the distribution part of Boèmia. Search for distribution partners, network animation, in-store discovery workshops, he takes charge of all the brand's commercial development.
His dedication to Nature and his love for the products of the distillery are his best assets to expand the community of Boèmia users.
"The relationship between humanity and nature must be made of respect and love, not domination" René Dubos
Boèmia is located in the heart of the Alaric mountain, the northern rampart of the Corbières, central Occitania and the Aude department. This mid-mountain range is hilly, wild and perfectly preserved. The Mediterranean climate dominates, the sustained winds sweep it winter and summer, shaping the landscape. Between scrubland, pine forests and forests of impenetrable holm oaks, aromatics have found their place: thyme, lavender, rosemary, juniper etc. flourish freely.
It's a land of legends with its Cathar castles and buried treasures, both wild and endearing, just like the people who live there.
Boèmia claims strong values ​​centered on respect:
Respect for soils and groundwater by working exclusively in organic farming.
Respect for sites harvesting by maintaining them and helping to preserve the resource.

 

Respect for the work of producers whose essential oils complement Boèmia's offer by practicing fair prices.
Respect for users who access with Boèmia a full range of very high quality products.
Inscribed in Boèmia's DNA since its inception, manual picking of wild plants still represents a predominant part of its activity today.
Wild plants are picked at their optimum stage of development, coping with the weather and the lunar phases. They are pruned with the help of a sickle, conscientiously, in a gesture as gentle as it is precise. The plants take advantage of this size and grow stronger the following year.
All our wild aromatic and medicinal plants are gathered from sites as beautiful as they are remote and protected from any source of pollution. As such, they are fully certified Organic Agriculture by our certifying body.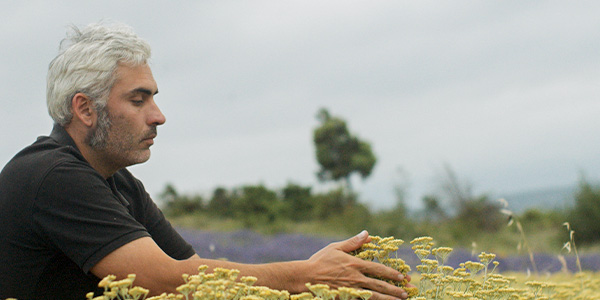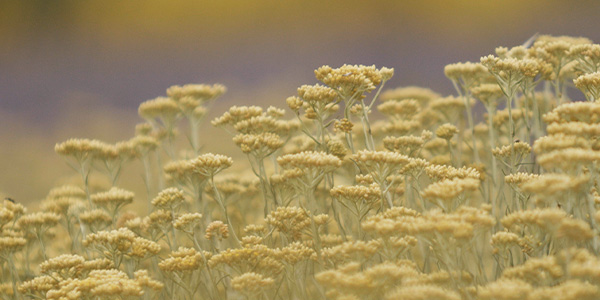 Boèmia cultivates within Organic Agriculture a few hectares of various aromatic plants, working for biodiversity in each field. The work of the soil is limited to a light hoeing around the youngest plants to ensure them a more serene development. Harvests are carried out exclusively by hand to respect the plant as much as possible during this delicate and crucial operation for the final quality of the products.
The distillations take place gently and completely in time, with constant steam and in small copper stills of up to 1000 L. Distillation is a crucial step. It is a discreet and mysterious art. An exchange between the plant, the metal, the water and man.
Boèmia has made the strong choice to work with this material known for centuries to restore aromas and scents substantially similar to those of the plant, warm, round and subtle; while giving the oils and hydrosols extracted longer shelf lives.
With its experience in the collection, production and distillation of aromatic and medicinal plants, Boèmia selects for you the best of phytotherapy and aromatherapy worldwide. The selection focuses as much on the final high quality of the products as on the environmental and social aspect of their production to offer you the assurance of ethics and exceptional quality throughout the range.
Who are Boèmia's partners?
Since its inception, Boèmia has developed its network of small producers in France and abroad, producer cooperatives and independent laboratories. All these partners are enthusiast people who work in accordance with our values ​​of respect for soils, plants, and the men and women who cultivate them.
We are committed to the future !
Boèmia is committed to the future through gentle production methods, practicing extensive agriculture. By working on small plots, by varying the cultivated species, by replanting trees in hedges every year and by engaging in associations for the collection of sustainable wild plants and good management of the resource, Boèmia asserts itself as a defender of biodiversity and of a conscious, ethical and sustainable aromatherapy.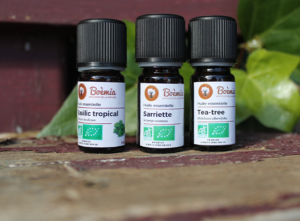 OUR ESSENTIAL OILS
Manual harvests and consciously of the plants, gentle and complete distillations in small copper stills, relaxation for a month in glass bottles before harvesting, each stage of the transformation of the plant is designed to give you back essential oils of a incomparable subtlety and roundness.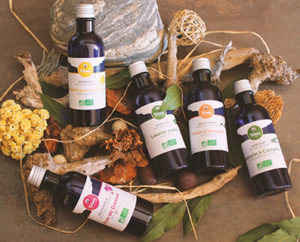 OUR HYDROSOLS & FLORAL WATERS
The concentration of our hydrosols is an objective guarantee of quality. You will find the ratio of Kg of plants / liter of hydrolate produced on the back label. This high concentration and the distillation in copper stills guarantee you aromatic hydrolates of efficiency and conservation well above average. Our hydrosols do not contain any preservatives. They are 100% pure and natural.